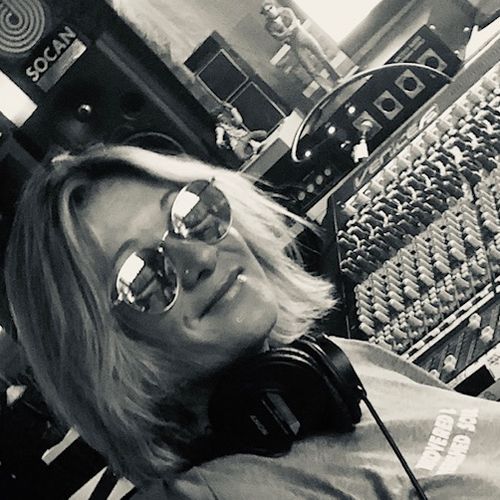 Riiver Brukes
New Music For the Soul
 Born and raised in Scotland, Riiver has had a passion for jazz, blues and soul from a young age. Influenced by a broad spectrum of genres and artists over the years from Dame Shirley Bassey and the iconic Bond themes to Sarah Vaughn, Ray Charles, Robert Cray, U2, Tina Turner, Amy Winehouse and the list goes on right up to Ed Sheeran, Post Malone and Shawn Mendes.
"There are some truly talented singers out there, past and present. For me, a great singer is in how they actually express what they are saying and often with such depth that listeners can get a real sense of what the performers message or story is - even if we don't understand all of the words! That's the difference between a good singer and an amazing one. I have to say though, Amy Winehouse was out there in that regard. You really did feel her pain. Same for some classic jazz and blues singers too such as Ella Fitzgerald and Sarah Vaughn. Those ladies were absolute icons who could either send you off to sleep or have you in tears, just listening to the tones they managed to conjure up!
 Regarding my own material, I've been very lucky to have spent time with Award winning Joe Segreti (Songwriter/Musician/Producer) over the last 18months and we have come a long way, in a relatively short period of time. Joe, although a very talented and classically trained musician (and jazzer...), is more rock orientated. So, between his rock influence and my more blues/soul feel, we've managed to come up with material that works for both of us. Often its hard to see the progress you make and sometimes you really do have to take a step back to appreciate the bigger picture. We are fortunate in that we do work well together and seem to have a constant flow of new ideas. We have so many new songs already planned and in process and I can't wait to be able to share them. As well, Joe's talent is endless...and so, even I... can sound not too bad! I hope you guys enjoy!!
                                 Riiver  X .